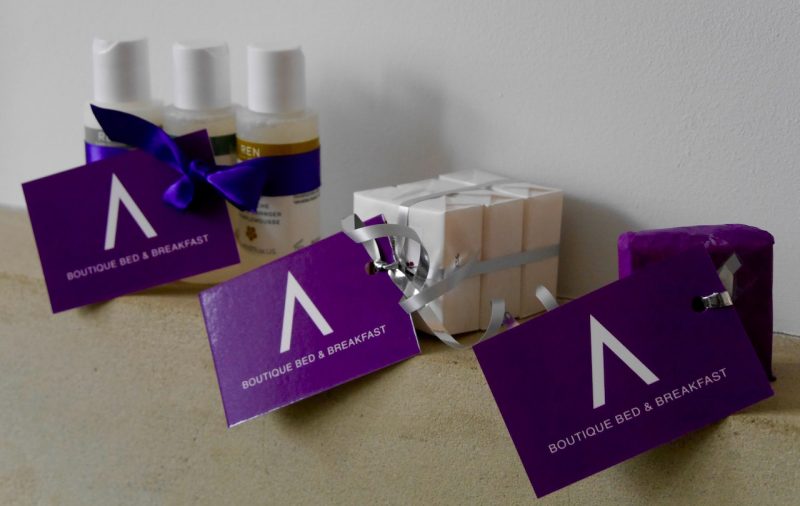 Well, all my REN goodies arrived this morning!!
There were brown cardboard boxes everywhere, which have now been recycled in sacks ready to take to the dump in Wandsworth.  I have decided to run a promotion from October guests that stay 2-3 nights will get a set of toiletries to take home on their last day.  I have personally tried out all the products and adore them – it's even got me back using a small soap again.
The weather has been so hot that all the fans have been whirring from 6am in the bedrooms, to cool down the rooms as there has been no breeze.  It's times like this when you really need an air conditioning unit but it happens so rarely in this country and normally one can count on one hand the number of nights where it is too hot to sleep.
We have adjusted the breakfast to account for the weather and have made a wider choice of patisserie and cold meats as no one wants to have a cooked option in this heat.  Icy cold orange juice and chilled water have been top of the list. Also most nights guests have come back and relaxed in the garden with cold beers after a 'hot day' sightseeing! 
I usually do spot checks with the beds and found that one of my beds squeaked when I laid on it… So after further investigation found that the divan base was cracked in an unusual place.  
Unfortunately, it is not fixable, so I went online to source a replacement. 
Dreams had the perfect base, so after double checking the size I went ahead and ordered from a very polite and helpful gentleman.
When paying for the bed base I was asked, "If I needed it to be carried into the house to the bedroom?"
I said "yes". I was then told it would be £39.00 to carry to bed bases up the stairs. I said, "Excuse me?"
Apparently, it is Free Of Charge to the front door but £39.00 to walk over the threshold! I very politely told the man to "Dream On", I would find someone to give me a hand with them.
Has anyone else had this experience, that there is a charge for bringing large goods into the home?