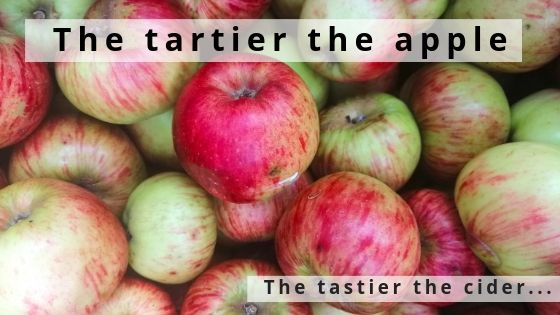 The tartier the apple, the tastier the cider…
Tis apple season once again! We collected as many bags as we can get our hands on, from both neighbours and friends and then spent a couple of evenings making juices and chutneys.
The apple trees nearby blossom once every two years and when they do there is an abundance that allows us to make a years supply of homemade treats.
We have made three types of chutneys this year a spicy one – ideal at Christmas – an Indian style (hints of cumin and mustard seeds) and of course a classic apple chutney which is slightly tart in taste.
It gives us great pleasure to make things from scratch as a family, we either eat them over the course of the year or serve them at the breakfast table as well as gift them to friends and family at special occasions – in fact, a few have already put their orders in!
Reflecting back on August 2019 there were some high's and low's with the weather. The guests varied from veterans to first-timers, with a range of interests and tastes, which made for an interesting array of breakfast conversations.
I made a big effort to visit my local Farmers Markets and come back with several bags of freshly dug vegetables, just-picked strawberries and plums and large newly laid eggs. I have always missed getting there in the past because of doing breakfast but thanks to a string of Room Only guests on the weekend I have taken full advantage.
The two big events of this month are Open House on the 21st -22nd – this is hands down one of London's best events as it opens the capital to new perspectives and insight into its most iconic buildings and homes.
For those with a love of design, September is the official London Design Festival with special exhibitions and installations all around the capital start from the 14th for a week and beyond.
Till next time,
Sally