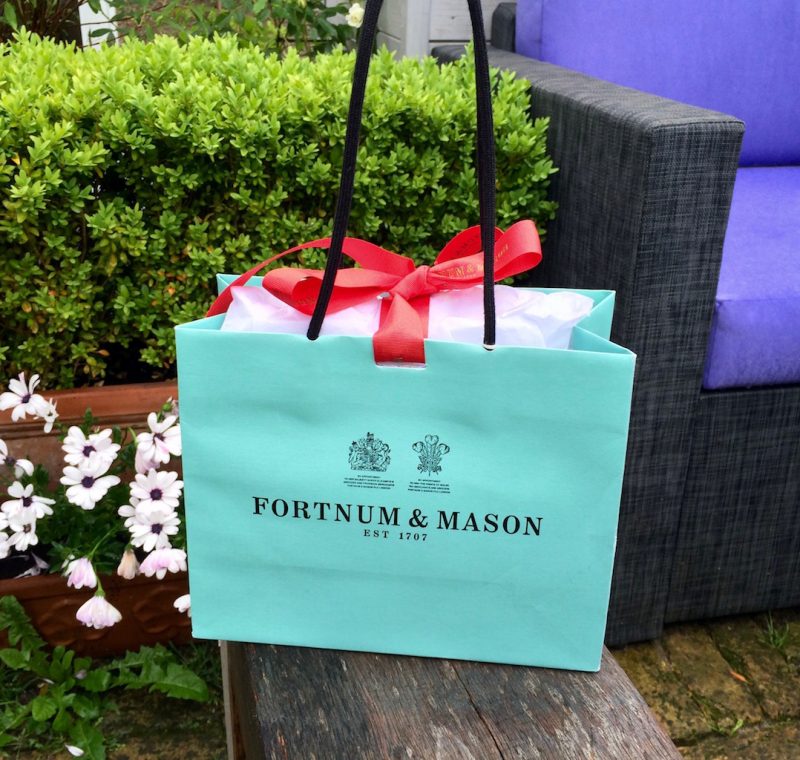 We had a delightful couple stay for four nights who were celebrating their 25th wedding anniversary and it's lovely to see when guests really love the London experience, the history, the well-known sights and the friendliness of the people.  They were on the road straight after breakfast and returned at dusk walked off their feet.  We recommended the pair of them on the first night our favourite local restaurant and the wife put her foot down when the husband wanted to eat there three nights in a row!  That's how good it is!  Before they left they gave us all a joint present for the house, it was a very nice hand wash from Fortnum & Mason which we have just put out in the downstairs bathroom for everyone to use and it will be a gentle reminder of their stay with us.
This week we had two reviews on Tripadvisor from two sets of guests.  This is a first for us at Parklands and very much appreciated especially since Tripadvisor changed the algorithms sometime in early April and we slipped from being No.20 in London to No.92.  Small hotels and gastro pubs have joined this section that has seen many of the top ten B&Bs displaced to higher numbers.  Tripadvisor is   a bit like marmite, you either love it or hate it – but most people use it to get a snapshot of what guests have written about the accommodation which can make or break a potential booking…
I always get unsettled asking a guest to do a review for us because on the whole the ones I ask don't do and the ones I do ask don't.  So it's one of those difficult situations dammed if you do and dammed if you don't.  But now that I have been pushed down through no fault of my own and having paid Tripadvisor for a listing of in excess of £700.00 I am not getting the value as they say for my membership.  Nor are guests getting value in that if they are looking for a B&B they are not going to sift through up to 500 +.  So how do you ask guests who visit do a review?
I have many regulars and repeat guests that come on a yearly or bi-yearly trip and also guests that leave saying, the best review I can give you is that I will be back.  Well, no host is going to challenge that and ask for a review or am I being too sensitive?  Any feedback welcome.
Sally x