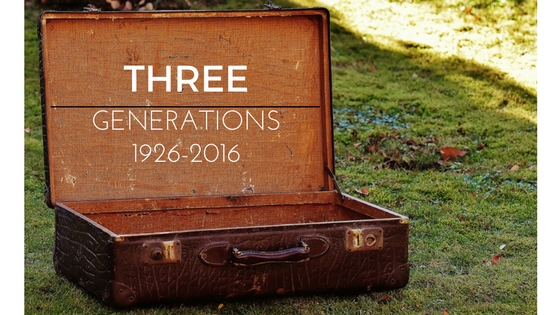 I was having a natter with my lovely window cleaner Daniel this week asking him what he was doing for Christmas – he was explaining that he and his girlfriend had only just moved in with one another – and it was going to be their first Christmas in their new home. 
Being a curious person, I asked him how they had met and I was told this amazing story that I would like to share with you all.
Both of their grandmothers were best friends and lived on the same street next door to each other and had known each other since they were five. 
When they both had children, they each had girls, their daughters became best friends (i.e. Daniel's mother). 
It was two years ago that Daniel and his brother were at a cash machine in the local town getting out some money when the girl behind them said to Daniel, I think I know you, he said I don't think so, she replied that she thought her mum and his mum were friends. 
When he went home that evening, he checked with his mum and she confirmed her story. 
A couple of weeks later, he bumped into her again and this time he decided to ask her out… the rest is history. 
Both sets of families are thrilled and there is a line of friendship that spans three generations. What is the possibility of that happening nowadays?
I know on my side of my mother's family that a brother and sister from one family (the Taylors) married a sister and brother from another family (the Marlows). 
Whenever I tell that story, people always remark how unusual that was but not in the 1920s but I think it would be more unusual in the 2017s.
Anyone else have a story similar? I would love to hear from you!
Happy New Year
Sally