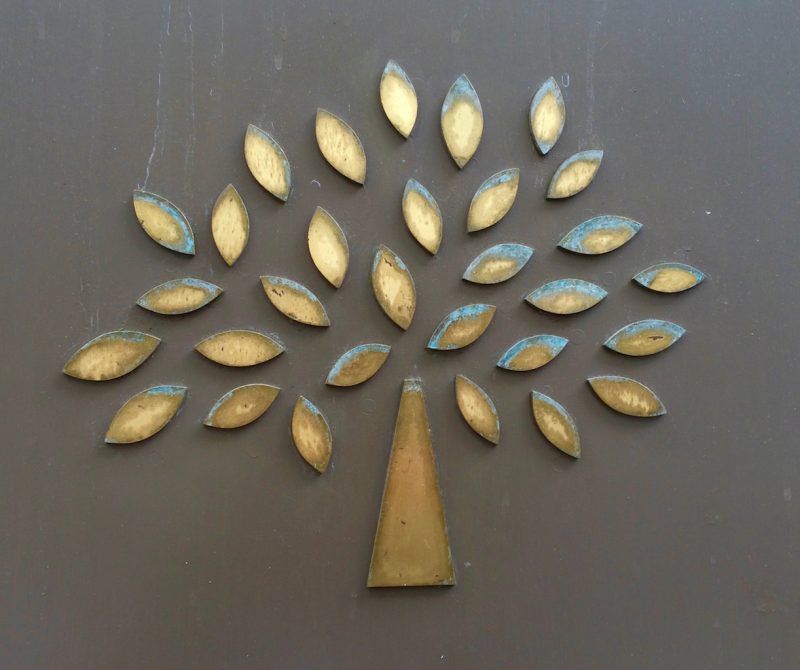 Heating, Builders and a visit from AO.com
Well, the weather this week has been warm by day and cold by night, so the heating was put back on at Parklands B&B during the night, allowing everyone to keep snug in bed. I hope this is the last time I will need it.  I remember as a teenager my parents switched off the heating in March and it was never put on again until October, how times have changed!
We have completed the ambitious schedule of works and have made the most of our builder being  available. We have painted the hallway from the entrance all the way up the stairs , as well as managing to squeeze in the office, kitchen and a bathroom.  That's the painting done for this year and the dust sheets can be put away until next January 2017.
Most of our guests have come back this week around 7pm, as they decided to take us up on our recommendations and eaten out locally.  The favourite one this week has been The Tooting Italian. I met the chef last year, he is also the owner, I can recommend the Roquefort and Pear Ravioli as well as the pizzas, they are thin crust and delicious, there is also a good selection of reasonably priced wine to compliment the food.  Certainly worth going to if you are in the area.
I was up in Marylebone again on Friday but this time, it literally was a flying visit, but I did manage to squeeze in a stroll down St Christopher's Place. 
I couldn't help snapping with my iPhone two shops that were celebrating 100 years of Vogue and the logo of Mulberry one of my favourite bag shops.  Jason Atherton has opened a wine bar called The Social Wine & Tapas, on James Street, from the outside it looked like a great place to visit.
We have guests coming to stay on Sunday that Chris met on his travels in South America, it was during his stint in Ecuador that they met, they are staying with us a few days so I am very much looking forward to meeting them and I will find out on Monday if they would like to have supper with us one evening.  We also have a mother and daughter that stayed with us last August, who have come to visit the Chelsea Flower Show on my recommendation. I am sure they will enjoy themselves.
I ordered my chest freezer from AO.com – they were very efficient and their delivery drivers were so helpful in bringing the appliance through the house and even offered to unpack the freezer and take the packaging with them.  Such a pleasant change from some deliveries we have had recently who have not been polite at all.  
The sales person I spoke with when ordering the freezer had a good laugh when I told him the freezer was solely for croissants, pan au chocolat, and rolls.  I will take a picture when it has been filled with stock!