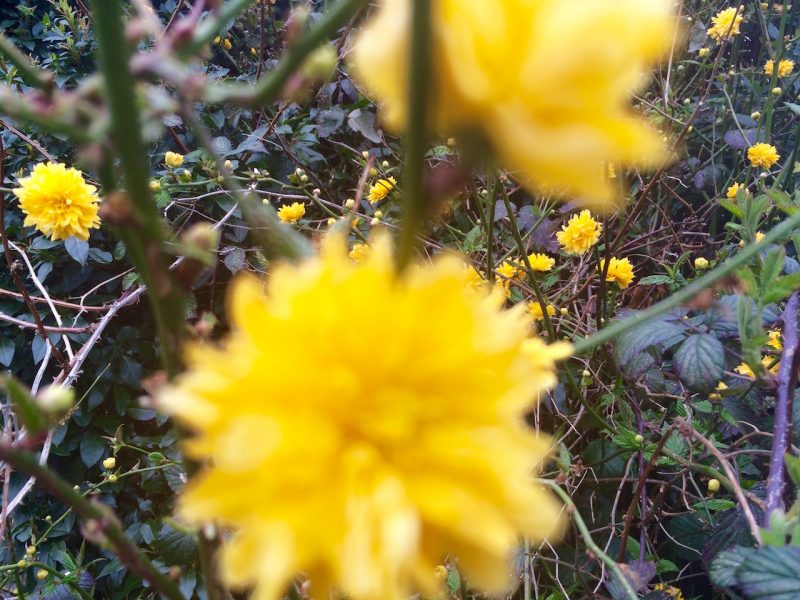 Spring is in the air… 8th April
We have had guests recently who really enjoy a hearty breakfast, so to keep it varied as they were staying several nights, we opted to cook them several different dishes in the morning.  They were all up for trying something different and were keen in their questions about food.  They tried several eateries on our recommendation and ate out locally in Tooting in our favourite haunts: La Cantinella and Vijaya Krishna.  Each night they came back with a smile saying how much they had enjoyed their day and their evening meal.  I also feel that good weather plays a huge part in a city break.  We have had a few days this week where the day has developed into sunshine and a blue sky, albeit for just a few hours, but it is just enough for a tourist to enjoy in between rests and refreshments!
I had an appointment at the Doctors yesterday and for the first time since my accident, I walked to the surgery as I still don't feel confident about driving yet. Having been couped up inside for six weeks, to walk through the park was so refreshing, the cold air on my face and the feel of fine rain. Seeing the trees with leaves on the branches in bud, the aroma of freshly cut grass played delight with my senses.  It was very humbling to experience all this and I somehow felt I was relearning things I had taken for granted…
At least, I am building up to being able to take the hounds out for a walk which I have so desperately missed.  I am so lucky to live by such lovely woods – a stone's throw from the house.  I spotted some bluebells on the way back from the doctors and a wonderful bush of a neighbour who is on the corner of Parklands so I snapped them.  It's a wonderful thing how good the cameras are on iPhones these days!
We go quiet again with guests next week, so I have got the cookery books out and am going to put some savoury dishes together with food from the freezer.  I always enjoy a project like this, it's very satisfying and challenging to use up all the items in the freezer. I also need to make space, as I have put in an order for over 100 croissants direct from a bakery company and I want to make sure I can fit them all in when they turn up next week. It is really difficult sourcing frozen bakery in the supermarkets, Waitrose normally stock them but recently not so much. 
Paul and Chris are going to the London Coffee Festival this weekend. Paul entered a competition they were running and submitted three bags he made from coffee sacks and he has been shortlisted and the winner will be announced on Sunday at 4pm.  Well done Paul and also good luck! Hessian & Foe