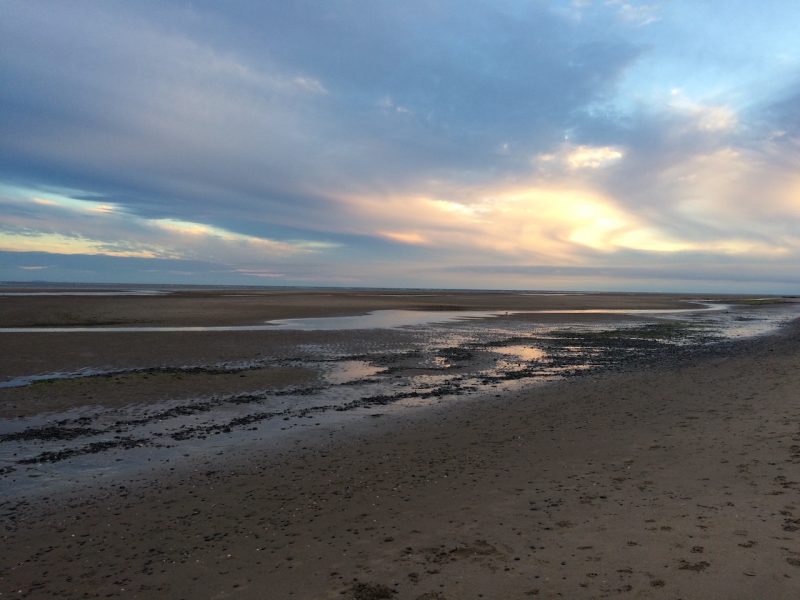 Well, it's my 1st anniversary of writing my blog and I must say when I first started writing it, this time last year, I was petrified!  One year on I am a changed person and I love it.  I now wish I had started it many years ago. 
It's also that time of year when I take a one week break to recharge the batteries and catch up with a girlfriend who lives in Aberdovey.  I have been renting the same cottage for the past sixteen years which overlooks a golf course and the sea and I personally think has one of the best sandy beaches.
I went with a girlfriend and my youngest son Paul.  The weather was not the greatest, it was rainy, cold and most days the skies were grey until evening when the clouds just evaporated into the bluest of skies which were the best time to walk on the beaches and visit the lakes. 
Time was not wasted, I spent a few mornings visiting charity shops and found some great buys and also did some retail therapy as all the local shops had sales on.  I then spent time visiting a farmer's market and chatting to the local producers who have got to know me over the years and I am always on the lookout for inspiration and new ideas for breakfast.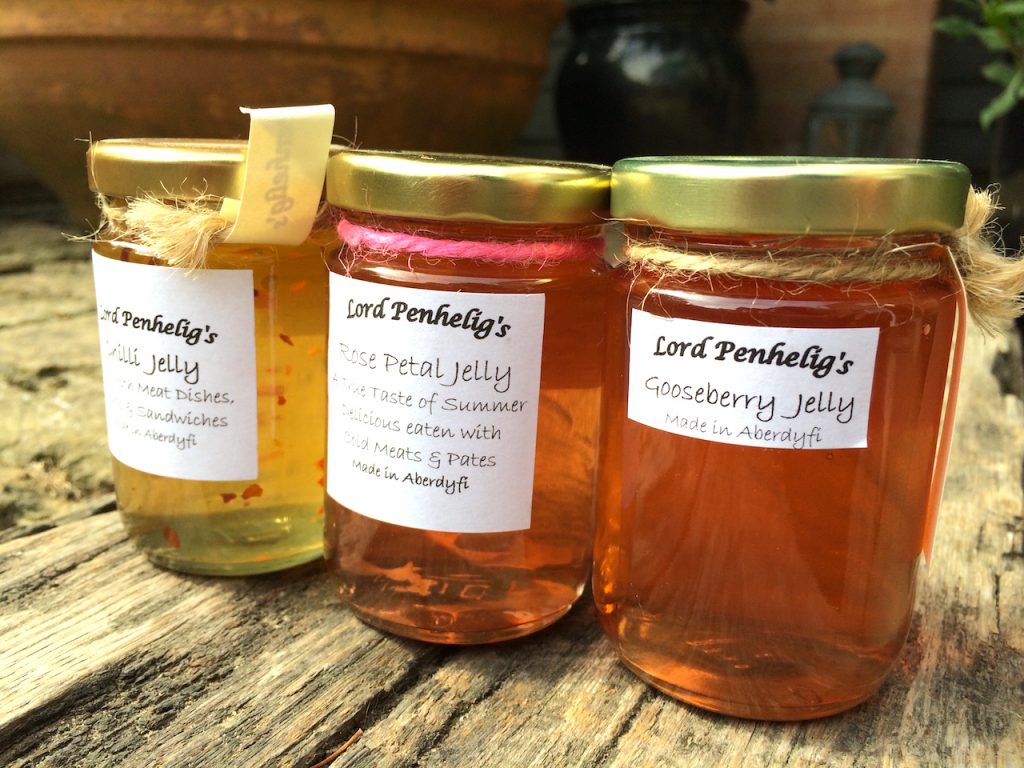 I came across a local deli who were selling lovely pots of jellies locally sourced from the area in flavours of chilli, rose and gooseberry.  I also found a bottle of smoked water which I am going to try out in porridge with the smoked sugar I bought recently and blogged about.  I really enjoy taking a break from the bed and breakfast and a change of environment gives me a clear head so I can come up with some new twists of food that I serve on a regular basis.  The jellies will go very well with freshly baked scones or a sharp cheddar cheese. 
I also visit a Craft Centre at Corris to see my friend Sara-Jane who runs Spellbound Herbals, her creams are really amazing and she goes from strength to strength year on year.  I was delighted to see that a new shop had opened called the Dyfi Distillery, they have been going six months and produce 200 bottles per week.  I bought one of each Hibernation and Pollination.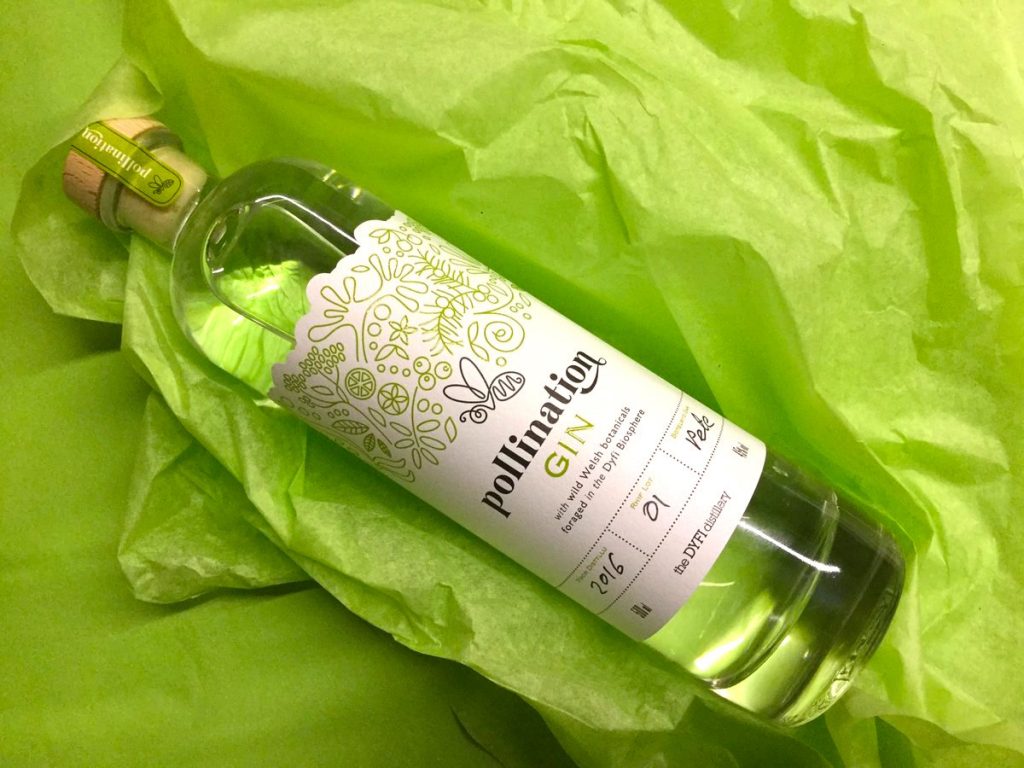 They have matched it with a new tonic also made from a local water called Source.  I spent a good half hour talking to the owners about the gin and its botanicals and swapping notes on some of my favourite gin's.  Talking of gin… I found two great websites the other day –  look up I Love Gin and The Craft Gin Club!