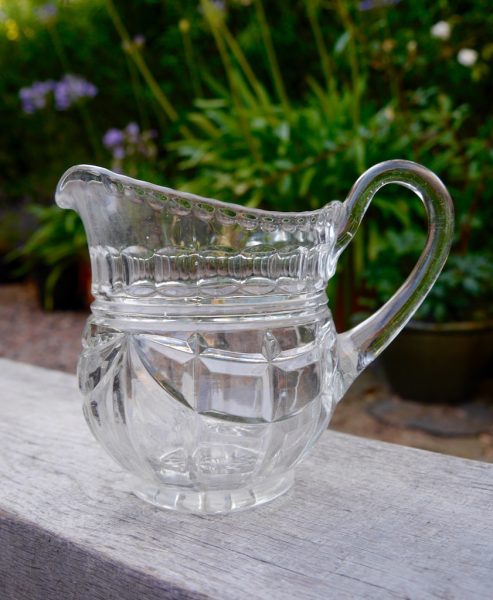 Last weekend I went to see my friend Lisa and stayed at her B&B in Newark, Compton House – it was just so nice to get out of London, albeit for 24 hours. Lisa's B&B is a red bricked four-storey Georgian house which overlooks a small park, she has seven guest rooms and is about a 10-minute stroll from the main square of Newark. 
We had a very relaxing time, it's nice to be the other side of the fence for a change, and met some of her very nice guests who were up for the weekend attending a wedding.  They were a lovely couple who mentioned that they come to London frequently, so I gave them the details of Parklands.
Whilst in Newark, I just had to go and visit a few of the charity shops, this has been a hobby of mine for many years.  I have found some of my best bargains in these shops that I use every day. I particularly always look for glassware to use at the breakfast table. I was really luck last Saturday, I found a leaded crystal jug for £1.20 and it has graced my breakfast table ever since, you can never have too many jugs when you have a B&B!
The heatwave we have been experiencing since Sunday hit a new height yesterday, it was just so hot, the industrial fans which I bought a few years back from Screwfix came out and were put in each guest's rooms. 
We nearly ran out of ice, that has been working overtime throughout the night and I did an extra trip to the supermarket to stock up on extra soft fruits for breakfast as no one wanted a cooked breakfast!  In fact, bowls of fresh fruit salad and patisserie were this morning's choice.  Today doesn't appear to be so hot but you never know in the UK.