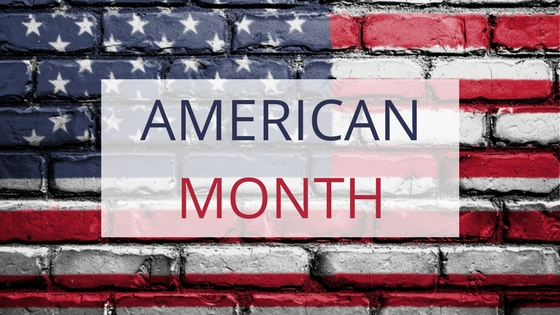 I should call June the American month, I have had each week at least one or two American guests visiting London for the first or nth time.  It has been enjoyable as English is the spoken language.
I do struggle at times as I am completely hopeless at learning languages, I have tried and my efforts I now realise are better spent in other creative areas.  I had one group of lovely ladies that were on a culinary tour, they were in London for a few days before they went off to spend twelve days touring Italy!
Attending cooking courses, wine tours and being taken around local markets food shopping before taking the ingredients back to the kitchen and cooking under the watchful eye of a local chef.
As they were leaving, I almost wished they had included me in their luggage.
We were also the first and last port of call for a couple who were hiring a car and then spending over three weeks touring Scotland.  When guests return a second time, it always feels like a friend is visiting and everyone is so much more relaxed and treat Parklands more like a home from home place to stay.
We had a couple that arrived on a Sunday evening who were only staying two nights, they checked in and wanted their washing done prior to their next trip – a cycling tour in Italy. Of course, we obliged and did a complimentary laundry wash – I wonder how many hotels would have obliged?
This past week at Parklands all the industrial fans have been on full throttle, trying to keep the bedrooms cool but it has been quite a struggle as they only seemed to cool down well after midnight.
I think most guests just lay with just a sheet and hoped the weather would be kinder the next day.  As one client told me at breakfast the next morning, air conditioning in Ireland is opening the window…. That was the same when I was a child when my parents were driving down to Spain.
I wonder if we will get to that stage in this country one day.  I have only seen air conditioning in houses that have a minimum seven-figure price tag in the UK!
I have really enjoyed helping guests plan their days out in London and found by giving them a printed map off the internet with several places highlighted; a few good restaurant recommendations, museums, walks, galleries etc all of which makes efficient use of their time and ultimately more enjoyable.
I am not sure if it's because the days are longer but June has always been my favourite month.
The Summer Exhibition at the RA, Trooping of the Colour (covers three Saturdays, two are practise runs) and there seem to be more things to do outside, of course, weather permitting and towards the end of June it's the start of the music festivals, Glastonbury which is now in its 47th year.  I can't wait for next year as it will be the 250th Anniversary of the summer exhibition at the RA.
I just wanted to end my post in honour of the four ladies that stayed a few weeks ago, I promised to send them the recipe for Apple Crumble – So here it is my Recipe!
Apple Crumble Recipe
1.5kgs of Bramley apples (eating apples do also work)
175g of caster sugar
optional pinch of cinnamon or mixed spice
Crumble Topping
250g plain flour – sifted
150g butter cut into small cubes and chilled
75g caster sugar
Method
Peel, core and slice the apples, place in a pan along with 2 tablespoons of water and 25g of butter.  Cook very gently, stirring or shaking the pan until the apples are soft – this takes about 10-15 minutes.
Take the pan off the heat, stir in the sugar and leave.
Put the sifted flour into a magimix add the cold butter and pulse the mixture until the mixture resembles fine breadcrumbs then add the sugar.
Place the cooled apple mixture in a baking dish, cover the apple evenly with the crumble mixture and finally sprinkle 1-2 tablespoons of demerara sugar over the top before putting in an oven at 180 for 30-40 minutes.
Serve with cream /custard or ice cream.
You can use any soft fruit; my favourites are apricot or rhubarb.  When its blackberry season, you can add blackberries to the apples!