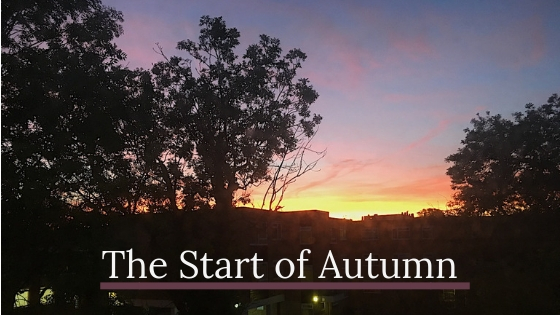 It has been full on since our last publication, September is always a busy month after the summer months. Personally, I think this is one of the best months to visit London, new exhibitions are up and running, the days are sunny and the sunsets are beautiful.
What has been extra special this year is, the number of repeat guests that have come stayed and how much they have all enjoyed meeting each other around the breakfast table. They have all been swapping stories about their first, second even third visits and why they keep coming back year after year.
It can be a little embarrassing being the topic of conversation whilst I am trying to cook bacon and eggs. However, I feel very lucky that I am fortunate to welcome such nice people into my home. Who see the hard work I put in and who are not afraid of keeping me on my toes.
I am very excited about this October, Paul, Chris and I shall be attending our first wedding together as a family. The last invite we received, we were unable to attend due to me breaking my arm, which was a real shame but these things happen.
I have my fingers and toes crossed that it shall be smooth sailing this time around. We are off to Malta and have decided to top and tail the trip, spending a night in Valetta exploring the capital hunting down the collection of Canaletto's dotted around the island before hiring a car and driving to Gozo. The boys are hoping to get some diving in, whilst I am happy to relax on land and take in the views.
Other news… I have started a book club with another lady in the local area. We had 13 people turn up on the first night last week! I couldn't believe it! It was lovely to watch an eclectic collection of individuals talk all things book related over a drink and a bite to eat. I am really excited for the next installment, I just need to make sure that I finish the book in time…
Although part of us forming this club was trying to get away from the traditional format of book clubs and making it more flexible for people to drop in and out and not feel they can't pitch up as they haven't read the book.  I was asked in the past to step down and make way for a more enthusiastic reader!  I forgot to mention, the book we are reading for the month of October is The Trouble with Goats and Sheep by Joanna Cannon and I have also added to my list The Bicycle Teacher by Campbell Jeffreys!
We have shifted the schedule slightly so that we can all benefit from some more free time, we have also been making all our own biscuits, cakes, chutneys, and jams serving them at the breakfast table and much to the delight of both our new and returning guests.
Till next time,
Sally
PS I will try to not leave it two months until the next installment!