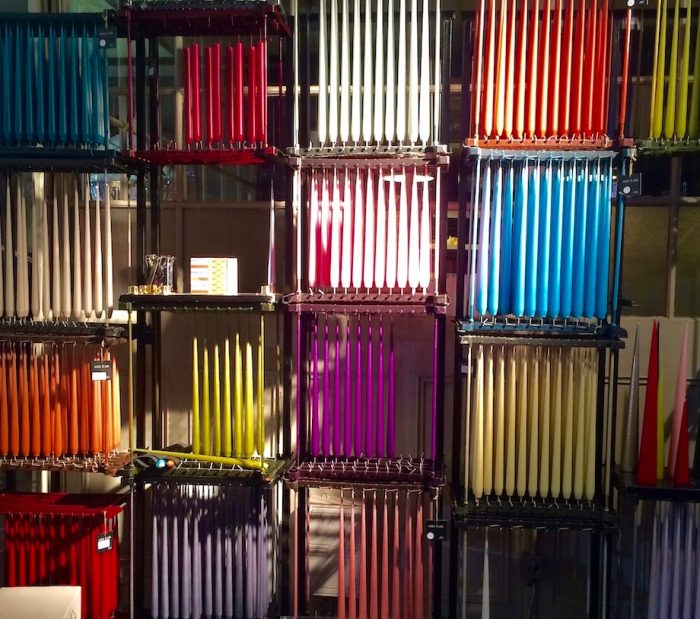 Adriane and Claudia arrived late Thursday for a three-day 'weekend' break.  It was delightful to see them again, they first came to stay 10 years ago – it's so special to have guests that return year on year!  They had several things in mind to visit whilst here, top of the list being Monet to Matisse, not forgetting Tate Britain, Tate Modern and the National Gallery. In fact, they managed to visit them all!
They joined me for dinner last night and on the menu was, rack of Lamb with seasonal vegetables and a DIY Eaton Mess. I did bowls of Chantilly cream, meringue, blueberries and The Duchy organic Strawberries from Waitrose, they were a bit expensive at £3.50 for a small box but they were packed with flavour for this time of year. I did marinate them in some Framboise Liqueur as my secret ingredient…   
During the day on Saturday, I had promised my friend Robert that we would go to Barnes to the shop where I buy my fabulous candles called Barbed.  Sadly, they did not have my matt black candles in stock due to a colour issue, the journey was not wasted though as I decided to buy different shades of aubergine and burgundy.
Barnes has such a lovely village feeling to it that I felt I should share some of the shop windows, I was unable to take a picture of the butcher and fishmonger as they were shutting up shop around 4 pm but a card shop caught my eye reminding me that it will be London Fashion Week commencing the 25th February and Mothers Day on the 6th March!
Another pit stop for me in this area is Gusto & Relish in Whitehorse Lane.  The owners who run the shop are so informative and knowledgeable and I always stay longer than I intend. Robert decided he was going to have a cheese platter for his supper and I decided to treat myself to the Cheese called Vacherin Mont d'Or which is only available in the winter months.  I served this last night and both Claudia and Adriane said it was sublime.  It is coming to the end of the season for this cheese, so if you want to buy it you can get it at Gusto & Relish and certain Waitrose branches to stock it.