A 144 Hours at Jury's Gap
Instead of the usual trip to Wales, we headed south to Camber Sands for a week. The weather was glorious except the Friday and even then, it was not enough to put a dampener on the day itself.
We spent most of the time on the beach, visiting Rye and Hastings, popping into shops, boutiques and enjoying a few very nice meals in a couple of restaurants, (I highly recommend the George Grill and Hoof in Rye).
Purdy absolutely loved it, she was in and out of the water either chasing a ball or the waves as they lapped against the pebble-dashed shore.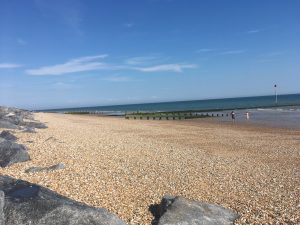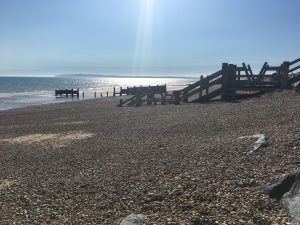 The beaches nearest us were several miles long and most evenings either I or the boys or all three of us would take her for the last walk of the day. We saw some amazing sunsets whilst there.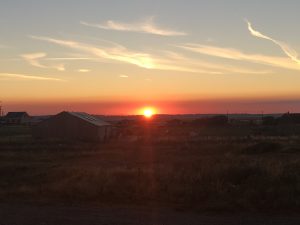 We would try to get all our tourist activities out of the way by 1 pm, as it was so hot that walking in the sun was more effort than enjoyment. We would then relax with a cold drink, read, sleep, sunbathe before coming together to prepare our evening meal.
We bought and ate some amazing mackerel and trout, which Paul cooked on the BBQ with a variety of flavours one of which was Thai inspired and the other onion and lemon. Absolutely Delicious!
The house we rented had a great kitchen area better than the place we used to go to in Wales as it was about three times as big. There was a nice decking area and the living room was cosy and just about big enough for all of us to sit comfortably and watch some TV in the evenings. We all sat down to enjoy the final three episodes of Masterchef USA alongside some other episodes of Gordon Ramsey, shouting at people about the state of their fridges. As a former chef, the state of some of them made my stomach turn…
I arrived back this weekend and went straight back into work from the Saturday evening, Zuzanna did an excellent job as always looking after the guests throughout the week. We are fully booked again from tonight until the end of the week with an international audience.
Sally x